Women's HeartSong (a Sisters in Harmony circle)
About Kim Muirhead
My heart broke wide open the first time I experienced a women's sacred singing circle, it was the first time I'd experienced the visceral feeling of "coming home". Women's HeartSong was the circle, originally started by Zoey Wren. I was an integral part of Women's HeartSong, coming – to my great surprise, to carry on the circle myself by mid-2018. I've been slowly freeing my own voice through singing and continue to build on that within HeartSong and in other forms of learning. In June 2019, I attended Heather Houston's live Women's Song & Chant Leader Training in Santa Cruz, California, then completed the follow-up online course and became a member of Heather's Sisters in Harmony. I continue to build on my vocal and leader training because I've received so many incredible gifts and so much joy being a part of these sacred women's song circles and I want to share those gifts and that joy with as many women as possible. I deeply love being a part of creating amazing, loving, intentions and vibrations to uplift women, the earth, and all humanity.
About Women's HeartSong (a Sisters in Harmony circle)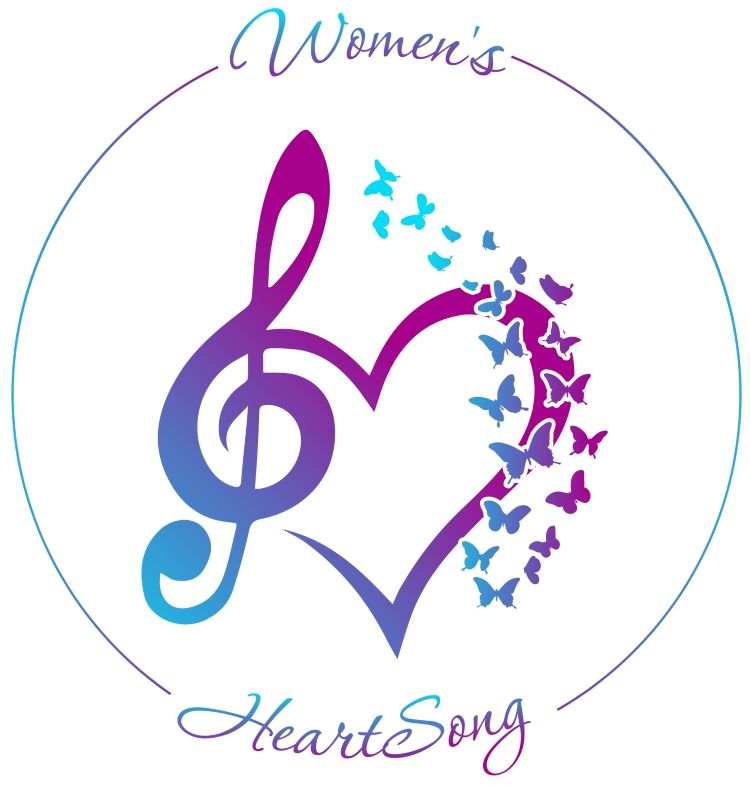 Feel the heart-opening magic of a deeper connection with yourself, each other, the earth and the life force that moves us all.

Come sing your heart song with us. Together we create the energy and intention that flows from our hearts to each of us, our loved ones, and to all women, everywhere.
No experience necessary.
Sing timeless songs and chants from diverse traditions predominantly focused on honoring life, love and the sacred feminine.

Enjoy sacred time and space with women together in authenticity, play and sharing our intentions, gratitude, griefs, prayers, and dreams, and
Feel uplifted by the love, support, and community that arise from being part of a safely held circle of women.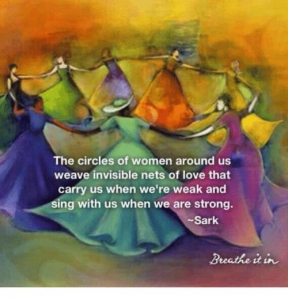 Songs are learned by ear using an oral, easy to learn, call & response tradition of singing to more deeply embody the songs.
Free your voice through vocal meditation, toning, and harmonies.
Through the power of singing, we are devoted to empowering women's voices, uplifting women's lives, spiritual development and building a strong, vibrant community.
Interested?
Contact Kim at:
for details about the next series
HeartSong Intention Statement
We are women who enjoy singing in circles,
which also opens us to powerful sound and voice healing.
Our circle is founded in the spirituality of the heart.
We sing songs and chants which are predominantly focused on
honoring the sacred feminine. We nurture and support each other with love, presence, voice, connection, play, female energy, and a sense of fun.
We learn songs by ear. Listening and learning this way
helps us focus less on getting it right, the lyrics and our performance,
and instead, more on the sound, feeling, pace and group.
It inspires a little courage and creates a deep connection between us.
Our intention is to create harmony and unity within each circle
by keeping pace with the newest learners, while also challenging ourselves a little to come out of our shells with our sisters' love and support; to have fun together; to leave each time with more peace, feeling better for our connection and open hearts.
It's all about the energy 🙂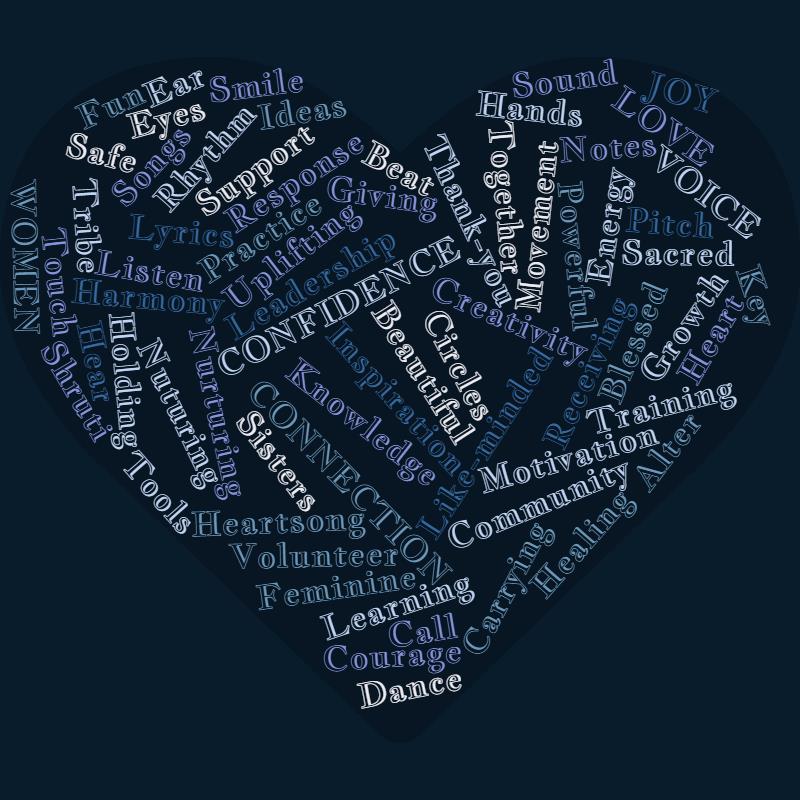 Location
Port Coquitlam, British Columbia, Canada