Sisters in Harmony Welcome You!
SISTERS IN HARMONY is a movement of women amplifying the voice of the rising feminine spirit by singing together in sacred circle.

OUR MISSION is to empower women's voices, uplift women's lives, and build strong, vibrant communities.

OUR INTENTION is to connect deeply with ourselves, with each other, and with the spirit of life that moves through everything.

OUR VISION is of a world where all women can lift their voices and walk in freedom, the Earth and the feminine spirit are honored, and the sisterhood is healed.

WE VALUE inclusivity, diversity, unity, kindness, authenticity and fostering a sense of belonging.

WE ARE a multi-generational community of women from diverse backgrounds, many walks of life, and different skill levels.

WE ARE fully committed to helping all those who identify as women feel safe and welcome.

OUR LEADERS have completed an intensive nine-month training, and are skilled in the arts of carrying songs and holding sacred space.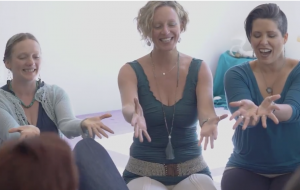 What to expect in a

Sisters in Harmony

circle:
·  A warm welcome into a safe, joyful, inclusive, and loving space
·  A place to be your authentic self and to connect, feel, express, and heal 
·  An accessible, call and response style of singing appropriate for ALL levels of experience (no musical training or reading sheet music required!)
·  A chance to learn simple songs and chants that will open your heart and set your spirit free! 
·  The joy and magic of lifting your voice and harmonizing with others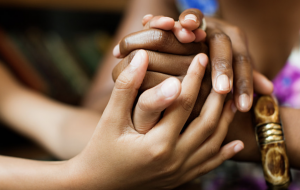 Why sing with women?
When we lift our voices with other women in sacred circle, magic happens.  We open our hearts and free our spirits.  We feel more fully at home in ourselves and more deeply connected with each other.  We become part of a sisterhood that is rooted in an ancient lineage of our sister song carriers.  And we attune to the cycles of the Earth and align with the powerful feminine essence rising on the planet.